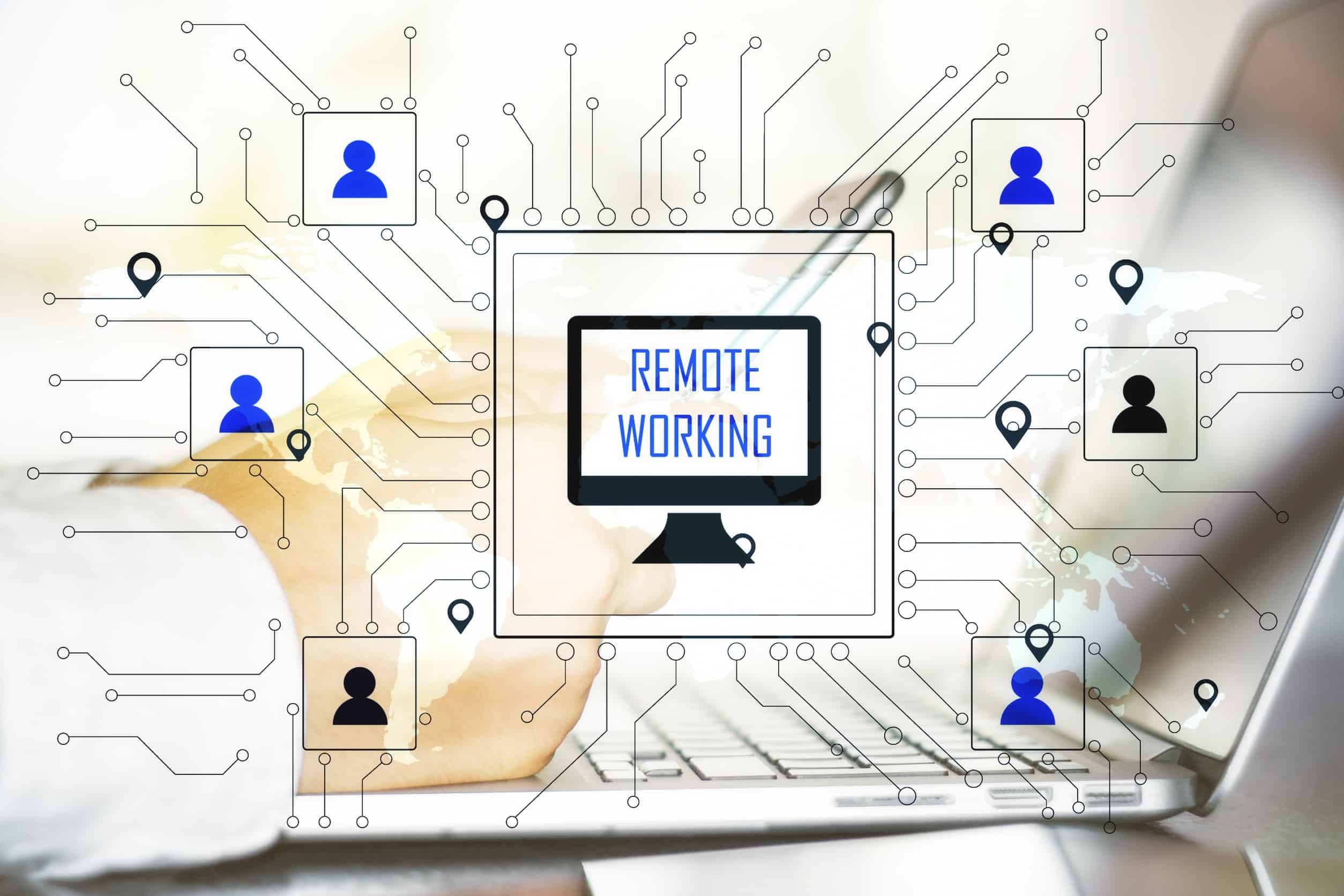 Remote Logistics Jobs & How to Land Them
Introduction
As remote work continues to become more of the norm, more job seekers and employees are looking for ways to transition into a remote career. The logistics recruiters at SCM Talent Group have noticed that logistics as a field is seeing an increasing number of remote job opportunities among supply chain practices.
What are remote logistics jobs?
Remote logistics jobs are supply chain positions in the logistics field that can be done from anywhere with an internet connection. Roles in supply chain management, transportation management, inventory management, and more are covered by logistics. Remote logistics jobs allow you to work from the comfort of your home or anywhere else you choose, which can be a great benefit for those who prefer not to commute or who live in areas where job opportunities are limited. Your virtual supply chain career could be waiting for you around this next corner.
Why are remote logistics jobs in demand?
The logistics industry is growing and expanding rapidly. This growth means there are more jobs than available people to fill them. The COVID-19 pandemic catalyzed remote work, and many companies are now realizing the benefits of providing remote and flexible working environments. Remote logistics jobs can save employers money, increase candidate selection to a broader geographic pool, and attract a more diverse audience of potential employees.
How to find remote logistics jobs?
Now that you know what remote logistics jobs are and why they're in demand, let's talk about how you can find them. Here are some tips to help you get started:
Check online job boards.

Don't just use generalized job boards. Use

specialized supply chain job boards

to find the logistics jobs you're after.

These sites allow you to search for remote logistics jobs and apply directly through their platforms.

Network with industry professionals.

You may not know it, but your own network is one of your most valuable assets. Simply engaging people you know can really help you grow. Also, don't be afraid to reach out to folks in the industry whose work you find interesting. Attend virtual conferences, join industry groups on LinkedIn, and reach out to people in your network to see if they know of any open positions.

Reach out to logistics companies directly.

The positions you want are out there, but it's up to you to find them. But, it's more important for you to find the company that you

want

to work for because culture and fit are as important as experience and qualifications. Reach out to companies that interest you and inquire about remote job opportunities.

Use social media.

Social media is important for your job search. Just be sure that your footprint is buttoned up before you go making yourself super public. A weekend of beer pong with friends plastered all over your socials might not be the best thing. Follow logistics companies and industry professionals, engage with their content, and keep an eye out for job postings.
Tips for optimizing your Remote Logistics job search
You now know where to look. Now, it's time to figure out what you have to do to be seen and to ensure that your assets are up to speed:
Customize your resume

. Your resume needs to reflect the job you're searching for. Tailor your cv to the job description. Ensure that you have measurables and data points from previous jobs, not just a list of what you did but how well you did it.

Be persistent.

If at first you don't succeed…good things come to those who wait. Yes, yes, this is cliche, but cliches are cliche for a reason, right? Your job search can take time. But, be patient and persistent. Once you've targeted your desired employer, your demonstrated commitment to wanting to work there will score you points on interviews.

Brush up on your skills.

The logistics industry is constantly evolving, so make sure your skills are up-to-date. Consider taking online courses or attending virtual conferences to learn about the latest trends and technologies in the field. The more proactive you can be, the better.

A lot of thought leaders have podcasts

or write blogs about trends and insights in the field. Studying up on these leaders will help you stand apart from those you're competing with.
Salary Ranges for Remote Logistics Jobs
Ballpark salary ranges are useful to gauge what you might expect to be offered. However, there are a lot of variables involved including training, certifications, experiences, and qualifications.
Supply Chain Manager

: A Supply Chain Manager can expect to make between $90,000 to $120,000 a year.

Transportation Manager

: A remote Transportation Manager's salary is around $70,000 to $100,000 per year.

Inventory Manager

: The average salary for a remote Inventory Manager is around $60,000 to $90,000 per year.
Today's compensation landscape has changed a lot in the last 4 years, especially. Comp packages include hybrid and flexible work environments, unlimited PTO, and even 4 day work weeks. Sometimes these will even be substituted for salary bumps. Just be sure you know your worth because there are more supply chain jobs than people to work them. Don't hesitate to ask for what you're worth and be willing to negotiate on categories of pay that aren't monetary but still add value.
Required Skills:
Communication

: Today's logistics workers are being asked to communicate outside of their normal transportation and logistics silos. Tech, automation, and digitization have streamlined a lot of the operational capacity, so communication becomes more paramount. Additionally, if remote, these skills become even more important.

Organizational skills

: Can you keep yourself together when no one is looking? Are you able to be a self-starter in the age of remote supervision? A heightened sense of organization can help you to remain in tune with all the moving parts of a supply chain in a chaotic environment.

Technology proficiency

: As a remote worker, you'll need to be comfortable using various software and online tools to communicate with your team, track projects, and manage data. Project management tools should be deployed regardless of onsite or remote work environments. But they've become much more common as a means to manage staff remotely.

Problem-solving:

Logistics roles often involve solving complex problems, such as managing inventory shortages, optimizing transportation routes, and minimizing supply chain disruptions. You should be able to think critically, analyze data, and make strategic decisions.
Desired Skills:
Industry-specific knowledge

: Having a background in logistics, supply chain management, or transportation can be a significant advantage when applying for remote logistics jobs. This knowledge can help you understand the nuances of the industry, including regulations, best practices, and emerging trends.

Data analysis

: Most employers are hiring for strategy and not tactical expertise. Can you problem-solve with the best of them? Are you adept at using data and not desires to drive your decision-making matrix? Let's hope so because that's what employers are looking for when hiring logistics managers, especially remote ones.

Adaptability

: There may not be a more fluid and dynamic field than supply chain and logistics play a huge role in this volatility. A rise in technology, automation, and a diversified supply base has rapidly shifted needs and skillsets for employers. This isn't your daddy's supply chain if ever it was so. Being agile is key to success in this field.

Leadership

: There are ways you can develop crucial and valuable leadership skills. Finding a mentor, being proactive about career development, and going above and beyond to hold yourself accountable are attributes of a leader. Remember, the best leaders know how to follow.
Your required and desired skill sets also include hard and soft skills. Your experience, knowledge and capabilities can be mitigated by a lack of trust and work ethic. These are what we call "soft skills." In the age of remote work, your integrity takes on a lot more importance. A supply chain leader needs to be able to trust that you are invested in your job and have ambitions to advance. The best way to do that is to have pride in your performance and to hold yourself accountable, FIRST. Holding yourself to the highest standards results in a more rapid rise up the ladder than just showing up to do your job.
Conclusion
This isn't your father's supply chain. Top supply chain management jobs are available and the new work/life balance movement provides lots of remote opportunites. Transportation and logistics are leading the way with dynamic and real time changes, especially in a pandemic world. Supply chains are shortening. Businesses are reshoring and nearshoring. Operations are becoming more streamlined with technology and automation, as the world becomes more digital and electronic inventory management and controls become industry standard. Along with these changes come a shallow talent pool which increases the likelihood that employers will offer remote workplace options, even for logistics professionals. Don't be shy about asking for what you want in this lucrative field!