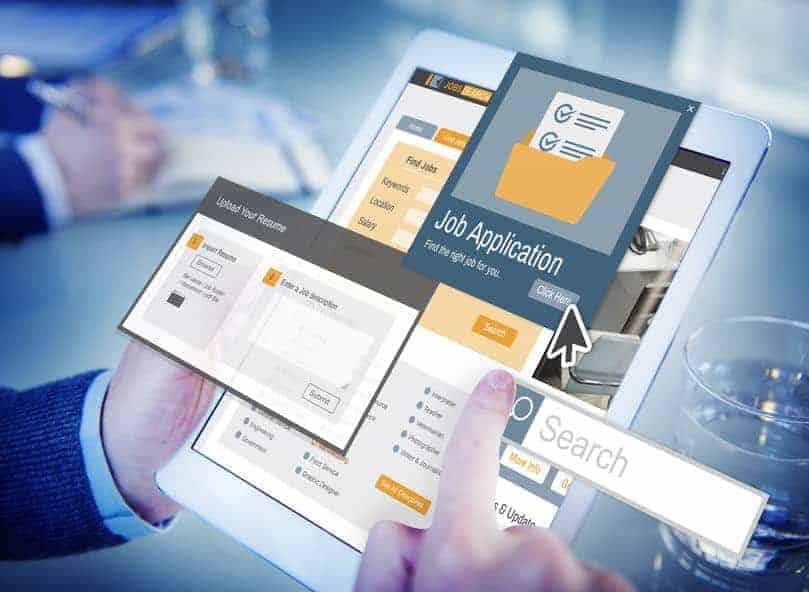 Key Steps for Developing a Supply Chain Employer Branding Strategy
Struggling to hire and retain supply chain talent? Be sure to check out SCM Talent Group's 10 part blog series that covers the top strategies employers can implement to improve their ability to hire and retain supply chain talent.
To keep up with hiring demands in a tightening labor market, it's important to deploy creative marketing and employer branding strategies to help attract the right talent to your supply chain organization. Here are our top tips for developing or optimizing a supply chain employer branding strategy.
Unify the Brand of Your Organization
You'll want to create career branding materials that accurately highlight your organization, culture, history, career paths and especially the benefits of working for your company and its supply chain organization. Many organizations neglect how important it is to have a consistent brand image across the entire organization.
If you don't know where to get started with your supply chain employer branding strategy, a great place to begin is with your company values. The things that are important to the company culture will help shape a strong brand image. Partner with your marketing department to brainstorm ideas or consider outsourcing this work to an agency with strong employer branding experience.
Key information to include:
Highlight your company's vision

, values, mission statement, culture and unique value proposition

Emphasize your tagline

and positioning statement. Ask yourself "How are we different from our competition?" "Why should someone choose us?"

Incorporate a few employee testimonials

, ideally using video as this format resonates better with candidates

Demonstrate why your company is a great place to work

and provide an overview of the career opportunities that exist within your supply chain organization, both corporate and field/operations (if applicable)

Breakdown your supply chain department

. What makes this department unique and what does your supply chain footprint look like? What are some of the top initiatives and projects that are underway to help optimize your supply chain?
Upgrade Career Web pages
When you've established a strong organization brand, you'll want to create or optimize your careers web pages, making it easier for candidates to find your company, learn more about the benefits of working for your firm, and apply to open opportunities.
A few things to consider when building or optimizing your career page:
Easy to Find
Your career page should be easy to find on your website, not buried in navigation or worse, listed at the very bottom of your website. Ideally, your main career webpage should be listed at the top of your website within the primary navigation menu.
Emphasize "Why Should I Work For You?"
The most important area to emphasize is why your company is a great place to work. According to recent LinkedIn research, 62% of professionals ranked this as the deciding factor when applying for a job.
Focus on the Audience
A strong career site is most effective when it's focused on its primary audience versus the company. It may be beneficial to develop a persona of who your target audience (applicants) are- and put together the copy like you're speaking to one person. For example, if you are looking to attract logistics professionals, you'll want to speak their language, incorporating keywords like transportation, warehousing, etc.
Collaborate with Marketing and Web Design
Collaborate with your marketing and web design team to apply a compelling theme that attracts candidates and motivates them to engage and apply to your organization.
Provide Testimonials from Top Performers
One great way to promote your organization is through embedding videos and testimonials of top supply chain associates within your career pages. Have them talk about what they do, how they've been able to grow their careers at your organization and speak to some of the key projects that have driven value for the supply chain organization. The Coca-Cola Company does a great job of this on their "Life at Coke" page.
Create a Strong Call to Action
We encourage you to set up a call to action on multiple pages of your website beyond the main career pages with the goal of making it super easy for your website visitors to access your job listings or upload their resume to your database. For example, we have an "Upload Your Resume" call to action button displayed in the sidebar content of our website which has significantly increased applicant flow to both our general resume database and job postings.
Optimize Job Descriptions
Job descriptions are moving away from listing out arbitrary skills and qualifications that some compensation person came up with through internet research. If you want to attract the right talent, your job descriptions should be focused on storytelling, describing the key objectives of the role, and how the position can benefit the candidate's career.
Consider supporting your job advertisements with images, infographics or a video in efforts to stand out. The goal is to articulate how the candidate would benefit in the job and within your company, as this is what the candidate cares the most about when searching for new career opportunities.
We've put together a blog post dedicated to the top ways you can optimize job descriptions in order to attract top supply chain talent.
Don't neglect the importance of not only optimizing your overall brand image, but improving job descriptions and career pages. We've only scratched the surface of how you can improve your supply chain employer branding strategy, so be sure to benchmark other companies that have impressive employer branding such as Coca-Cola and Apple. Leaving a good impression on potential candidates who are interested in your job openings and organization can be what sets your organization apart from the competition.
Part 1: 6 Tips for Establishing a Supply Chain Mentorship Program
Part 2: 7 Creative Ways to Find Supply Chain Talent
Part 3: Streamline Your Supply Chain Hiring Process
Part 4: Right-size Your Supply Chain Recruiting Team
Part 5: Forecast Your Supply Chain Talent Needs Through a Workforce Planning Study
Part 6: Turn Your Supply Chain Organization into Talent Scouts
Part 7: Advance Your Top Talent Through a Supply Chain Leadership Development Program
Part 8: Key Steps for Developing a Supply Chain Employer Branding Strategy
Part 9: Six Steps to Build an Employee Referral Program For Your Supply Chain Organization
Part 10: Improve Supply Chain Hiring Through Creative Sourcing Strategies & Recruitment Tools