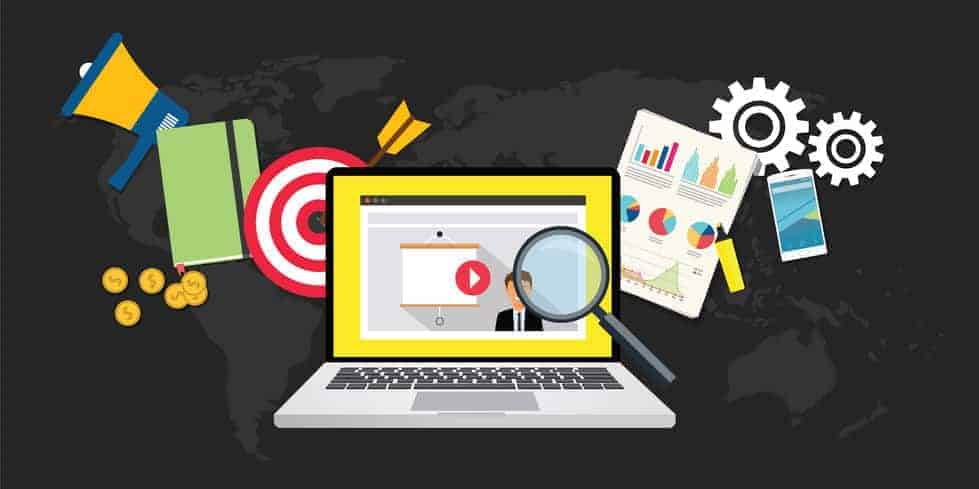 Improve Supply Chain Hiring Through Creative Sourcing Strategies & Recruitment Tools
Struggling to hire and retain supply chain talent? Be sure to check out SCM Talent Group's 10 part blog series that covers the top strategies employers can implement to improve their ability to hire and retain supply chain talent.
With today's tightening labor market and talent shortage within the supply chain discipline, do your supply chain recruiters have the tools and resources in place to fill your hiring needs in a timely manner? Are your recruiters leveraging multiple sourcing channels to identify, attract and engage both active and especially passive supply chain candidates?
If you're having difficulties with sourcing and hiring supply chain talent, check out our list of the sourcing channels and recruitment resources that you should consider adding to help drive better results.
Expand Candidate Sourcing Channels
It's important to note that a successful recruiting program goes beyond relying on an applicant tracking system (ATS) that primarily serves as a tool for processing inbound job applicants generated from job advertisements.
It's critical to focus your efforts on developing or improving your ability to "direct source" talent from your competitors and other companies that employ the type of supply chain talent that fits your unique company mold.
We have covered the importance of proactively direct sourcing candidates in a previous post on using creative channels for top talent. In short, these sourcing channels can and should include:
Upgrade (or Implement) an Applicant Tracking System (ATS)
An ATS can help employers automate many of their recruiting and hiring processes, which leads to increased productivity, stronger employer branding, and a better candidate experience. If you're using an older, legacy system that leads to a "work harder not smarter" user experience, such as having to click through too many screens or forcing candidates to fill out too many data fields, then it's time to upgrade to a more advanced system.
There are dozens of applicant tracking systems to choose from these days, some great and some that really shouldn't be in business, so take plenty of time to thoroughly evaluate your options to ensure you select the best package for your particular needs. In addition, we strongly encourage you to thoroughly check customer references once you narrow your ATS choices down to a few finalists, as many software providers are very good at putting on a strong demo but often times fail to address limitations or issues with their software.
What does a Strong ATS look like?
Excellent communication and sourcing capabilities to identify and engage candidates quickly with as little effort as possible e.g. SMS texting and drip email campaigns

Less clicks and data entry requirements

Social media sharing & website integration for job postings

Strong reporting capabilities to track and measure recruiter productivity and KPIs

Omni-platform system: accessible via mobile phone, tablet, and computer

EEOC & OFCCP compliant (critical if you are a government contractor)

Robust online training & excellent customer support

Integration / syncing with your email service provider and calendar

Automates routine steps in the process (candidate scheduling & communications)

Integration with free and paid job boards to reduce administrative burdens associated with manual job postings

Integration with your ERP or HRIS system is a plus to improve data reporting while mitigating duplicate data entry tasks
Implement Additional Candidate Sourcing & Recruiting Tools
There are dozens of tools beyond an ATS system that can simplify your ability to identify supply chain talent and streamline your recruiting process. These tools range from add-ons for your ATS and CRM system to browser extensions that can aid with finding email addresses, to email add-ons that allow you to gain deeper insights into candidates and more.
We've included some highly reputable resources below that cover the top tools, systems and sourcing methodologies that your organization can explore for improving your ability to source and recruit supply chain talent.
Some of the Top Recruiting Tools & Advice:
Boolean Black Belt Sourcing/ Recruiting
A trove of over 100 sourcing and recruiting resources, from LinkedIn hacks to Boolean Search advice to utilizing social media for your open opportunities. A few include:
Recruiting ToolKit
A complete list of Google Chrome extensions that will aid with discovering and engaging candidates. There's not one single extension that can do everything, but

here are a few to combine to make "sourcing magic".
Top Sourcing Tools to Download
Recommended Chrome extensions and other tools that integrate into many ATS systems.
---
Part 1: 6 Tips for Establishing a Supply Chain Mentorship Program
Part 2: 7 Creative Ways to Find Supply Chain Talent
Part 3: Streamline Your Supply Chain Hiring Process
Part 4: Right-size Your Supply Chain Recruiting Team
Part 5: Forecast Your Supply Chain Talent Needs Through a Workforce Planning Study
Part 6: Turn Your Supply Chain Organization into Talent Scouts
Part 7: Advance Your Top Talent Through a Supply Chain Leadership Development Program
Part 8: Key Steps for Developing a Supply Chain Employer Branding Strategy
Part 9: Six Steps to Build an Employee Referral Program For Your Supply Chain Organization
Part 10: Improve Supply Chain Hiring Through Creative Sourcing Strategies & Recruitment Tools