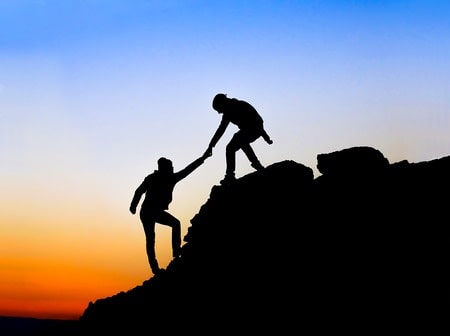 Advance Your Top Talent Through a Supply Chain Leadership Development Program
Struggling to hire and retain supply chain talent? Be sure to check out SCM Talent Group's 10 part blog series that covers the top strategies employers can implement to improve their ability to hire and retain supply chain talent.
It's no surprise that so many organizations struggle to retain leaders especially within the supply chain discipline. According to DHL's recent report, 58% of companies have a hard time finding employees with both operational experience and soft skills. As baby boomers continue to retire in droves, it's imperative for organizations to take steps to create more robust talent pipelines, as today's supply chain leaders need to be able to think multidimensional. One way to do so is through creating a Supply Chain Leadership Development Program (LDP).
I've had direct experience in this area, having helped create the first Leadership Development Program for The Home Depot's Global Logistics organization back in 2003 in partnership with our HR business partners, SVP of Global Logistics and his leadership team. This program took place over 12 months with attendees working through various rotations in different facilities, culminating with a special project. After completing the program, the participants were placed into various roles within the Global Logistics department and grew their careers from there within The Home Depot.
Why Create a Supply Chain Leadership Development Program?
Helps to market your supply chain organization as an industry leader that provides its employees with the ability to accelerate learning, skill development and leadership acumen.
Enables employees to enhance their thought leadership and critical thinking abilities so they begin to think and act like supply chain general managers.

Participants can hit the ground running in different areas of your supply chain after completing the program.

Attract top graduates from your targeted universities while enhancing employee loyalty and retention rates.

Allows for more promotions from within instead of looking outside your organization for qualified supply chain talent.
Here are some tips to creating a successful supply chain leadership development program in your organization:
Define What You're Looking for in a Leader & Establish Program Goals
To get started, its important to understand what defines a strong leader within your supply chain organization. This includes the top skills and qualities individuals should gain competence in such as strategic planning, operational excellence, business leadership and talent development, for example.
One way to establish what you are looking for in a leader is through assessing current leaders within your organization, beyond their technical skills. This exercise can also help with determining where you have skills gaps within your organization, so you can leverage the Leadership Development Program to help close any gaps within your team.
Consider what you want this program to look like. What does your organization value? What do we want our future leaders to accomplish? There is no one size fits all method, as one organization could be focused on improving leadership retention while another is focused on increasing employee engagement levels.
Benchmark Leading Organizations
From here you should benchmark leading organizations that have mature LDP programs in place to help build a robust framework for your program. A few great program examples are:
Gap Inc

Lockheed Martin

Caterpillar
Keep in mind that these are just frameworks to go off of. Each organization's individual program should be tailored to close gaps that were identified through assessing internal talent within the supply chain organization.
Develop a Cross-functional Program Management Team
Develop a cross-functional team from your supply chain organization to generate ideas for the program and it's resource needs e.g. identifying the functional areas that should host work rotations, training needs, etc.
You may want to consider enrolling mid-level directors and managers in a certification course where they can learn best practices for implementing a LDP program within your organization, especially if you have no experience with LDP programs.
Establish Program Sponsor
You'll want to have one of your top supply chain executives serve as the program sponsor to help signify the importance of the program and provide support where needed. This is a critical component of the program and helps to drive strong engagement throughout the duration of each Leadership Develop Program.
Establish SCLDP Framework
With creating the skeleton of a supply chain leadership development program, your framework should include:
Length of Rotations

: Do you want participants to rotate through various areas of your supply chain (procurement, planning, logistics, etc.) or expand into other departments such as finance and IT? Typical programs last anywhere from 1-2 years, depending on the number of rotations, the available assignments, etc.

Projects & Training

: Are there ongoing needs within specific areas of your supply chain that could use assistance? Go back to the skills and qualities you look for in a leader and establish where in your organization an individual can obtain or further those specifically.

Communication Templates

: Establish program agendas, action plans, progress reports, and an exit plan for when a rotation wraps up. Having these touchpoints and a strong process can help ensure program success.
Assign A Supply Chain Mentor to Each Participant
While going through your program, it's important to assign each participant a supply chain mentor within your organization. As participants rotate throughout the different areas of your supply chain organization, they will have steady guidance from their mentor who can also enhance their leadership skills.
Routinely Evaluate Program
Be sure to conduct regular evaluations with all participants involved with the program to check up on their progress, growth and advancement. Are there any areas to improve upon? Are the participants developing the right skills? How well are past graduates of the program doing from a performance review perspective? This will keep your organization on track and ensure the program continuously improves.
In some ways, LDPs are like long-term staffing strategies, and you want to be careful to not lose these valuable team members. A Supply Chain Leadership Development Program provides a pipeline of leadership talent within your organization while improving retention rates and developing organizational leaders. There are dozens of organizations who have developed SCLDPs, so taking notes from them on the process can expedite your own program's implementation and success.
Part 1: 6 Tips for Establishing a Supply Chain Mentorship Program
Part 2: 7 Creative Ways to Find Supply Chain Talent
Part 3: Streamline Your Supply Chain Hiring Process
Part 4: Right-size Your Supply Chain Recruiting Team
Part 5: Forecast Your Supply Chain Talent Needs Through a Workforce Planning Study
Part 6: Turn Your Supply Chain Organization into Talent Scouts
Part 7: Advance Your Top Talent Through a Supply Chain Leadership Development Program
Part 8: Key Steps for Developing a Supply Chain Employer Branding Strategy
Part 9: Six Steps to Build an Employee Referral Program For Your Supply Chain Organization
Part 10: Improve Supply Chain Hiring Through Creative Sourcing Strategies & Recruitment Tools