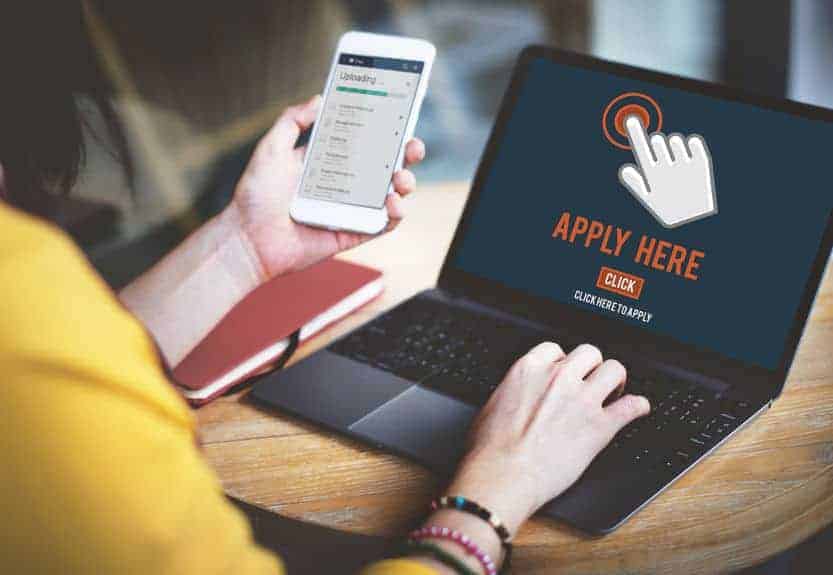 Six Steps to Build an Employee Referral Program For Your Supply Chain Organization
Struggling to hire and retain supply chain talent? Be sure to check out SCM Talent Group's 10 part blog series that covers the top strategies employers can implement to improve their ability to hire and retain supply chain talent.
A proven way to improve the quality and quantity of your applicant flow is to create an employee referral program for your supply chain organization.
According to Dr. John Sullivan, an international HR thought leader, 88% of employers claim that referrals are the #1 source for hiring above-average candidates. A recent report by ERE found that after one year, retention of referred employees is 46% compared to 33% from career sites and 22% from job boards. On average, it only takes 5 referrals to make a hire, as with a job board it can take hundreds of applicants.
Referral programs can vary from company to company based on company culture, supply chain organizational structure, and the overall goals of the program. We've identified six common characteristics that you'll find in most successful employee referral programs.
Establish Referral Program Goals
It's important to put together a clear vision of what you are looking to gain through the program. While the ultimate goal is to land more referral candidates, there are other factors to consider. Ask yourself the following: "What are our top hiring challenges? What are the talent gaps that exist within our supply chain organization and where does our highest turnover exist? How well are hires generated from employee referrals performing compared to other sources of hires such as job boards and search firms?
For example, your organization could be looking to increase diversity through referrals, or increase referrals in a specific area of the company, such as the demand planning organization or within a certain factory. As you put together goals, remember to get specific. For example, let's say you're generating referrals for 10% of your warehouse hires, but would like to generate 20% of hires from referrals. These hard numbers allow you to focus on building awareness within your warehouse so associates are aware of the goal and can work together towards achieving it.
Consider Implementing a Robust Referral Tracking System
If you're a smaller organization with only a few openings each year, it can be possible to manually track referrals. However, the larger your organization, the more complex it can become to stay on top of employee referrals.
Your program should stick to the K.I.S.S. (keep it simple, stupid) philosophy. The less steps that employees have to take to make a referral, the better. A referral tracking system or applicant tracking system (ATS) is a great way for the talent acquisition team to track employee referrals internally, as many systems have the ability to track employee referrals through each step of the hiring process.   
Some referral tools to consider include:
GetAmbassador.com – One of the most popular and well-reviewed tools for referral programs online and trusted by world's most recognized brands.
Referral Rock – Provides everything you need to build a robust referral program, where you can easily integrate with your most used systems while automating the management process.
Extole.com – Easy, simple, and intuitive—the exact kind of program you want if your focus is to make the process as navigable for your customer as possible.
JobVite- A leader in talent acquisition software, Jobvite is a comprehensive recruiting platform that accelerates recruiting through an easy to use ATS, social recruiting capabilities, advanced analytics and more.
Train Your Supply Chain Workforce
Another good practice is to spend time training your employees on how to generate referrals and utilize the system you have in place for submitting and tracking referrals.
The curriculum should include:
What qualifications are you looking for in a referred candidate? Specific supply chain skills or other traits? What leadership values are most important? What are the employment gaps you are looking to fill through referrals?

High-level overview of how to use the referral system and how to refer candidates

A "fact sheet" that highlights key company statistics, the supply chain footprint, and related organization details, and other information that employees can leverage to help generate interest from potential referrals.

What can employees expect to occur after referring a candidate? Will they be notified and how? Is there an incentive provided and if so, when will employees receive it?
Provide Timely Feedback
If someone on your team takes the time to refer a candidate, providing recognition and updates is critical and can make a huge difference to the success of the program. This doesn't mean wait until a hire is made to provide the first update. At a minimum, thank the employee upon receipt of each referral via an automated email response, when a decision is made on whether or not to invite in for an interview, and when a final hiring decision is made. The more transparent you are with your employees throughout the referral process, the more likely they will be willing to generate referrals in the future.  
One way to increase employee engagement is to have the referring employee participate in the interview process with his or her referred candidate. The employee could welcome the candidate upon arrival to an interview, take the person to breakfast or lunch, or lead the individual through a tour of your campus or facility. Adding this high level of personal touch will help the employee feel appreciated and leaves a great first impression of the company to the interviewee.
Keep Employees Engaged and Up to Date on Supply Chain Job Openings
If your employees aren't generating referrals, it's typically due to a lack of awareness of current job openings within the company and not understanding the proper protocol for making a referral. If you have invested in the right employee referral program software or applicant tracking system, your employees will have the ability to refer job openings to individuals via email as well as their social media channels such as LinkedIn, Facebook and the like. If you don't have the right software don't fret, weekly email reminders to your staff containing a list of your job vacancies is another way to enable visibility and sharing of your job postings.
Another way to improve engagement is to pay referral bonuses for each referral hired. However, cash bonuses aren't always necessary, and even if you do provide them, there are other ways to engage employees throughout the process:
The supply chain executive can acknowledge employees who referred new hires during through an email announcement or town hall meeting

A thank you note or email from the talent acquisition team for each referral submitted

Provide immediate small rewards, like a $50 gift card for each referral

Create a "point" system and track activities like 5 points for tweeting a job opening, 15 points for each referral, 500 for a hire, etc. Employees can then  "cash in" their points for rewards like a day off of work, gift card, etc.
Measure the Program Results
Measuring efforts and results is critical for understanding the success of the program as well areas to improve upon. While metrics can vary depending on the goals you've set for the program, here are some good metrics to track:
The percent of hires that came from referrals
If this isn't as high as you want, you may want to simplify how employees submit referrals or improve how you promote the employee referral program within your organization.
The number of referrals that receive a response from the company
While the goal is 100%, this really depends on how you set up your program. Are you only reaching out to qualified candidates? If this number is too low, you can adjust your expectations or refocus on how you reach out to referred candidates.
The percentage of "qualified" referrals
This is the number of referrals who are qualified enough for an initial resume review or first-round interview. If this number is low, your employees are referring the wrong people and need more training to better understand the job qualifications.
Many times a small percentage of the workforce is responsible for a majority of the referrals. If this is the case, you'll need to improve how you promote your program to your workforce, provide better incentives for making referrals, etc.
This is a fantastic way to understand how well candidates referred from employees are performing within the organization compared to candidates hired via other sources such as job postings, search firms, etc. If you're getting great results from hires generated from employee referrals, you may be in a position to reduce you spend on other sources and invest into continuously improving your employee referral program to drive stronger results.
To sum it up, a company that doesn't have a strong referral program is one that's missing out on a great opportunity. By implementing or improving the core steps above, you'll end up getting the most out of your program and improve your ability to land top supply chain talent.
Part 1: 6 Tips for Establishing a Supply Chain Mentorship Program
Part 2: 7 Creative Ways to Find Supply Chain Talent
Part 3: Streamline Your Supply Chain Hiring Process
Part 4: Right-size Your Supply Chain Recruiting Team 
Part 5: Forecast Your Supply Chain Talent Needs Through a Workforce Planning Study
Part 6: Turn Your Supply Chain Organization into Talent Scouts
Part 7: Advance Your Top Talent Through a Supply Chain Leadership Development Program
Part 8: Key Steps for Developing a Supply Chain Employer Branding Strategy
Part 9: Six Steps to Build an Employee Referral Program For Your Supply Chain Organization
Part 10: Improve Supply Chain Hiring Through Creative Sourcing Strategies & Recruitment Tools